Introduction
Welcome to the official ABC website!
The Association of British Calypsonians is a membership led charitable organisation with the aim of advancing and sharing the Caribbean art-form of Calypso in the UK and Europe. The genre's modern off-shoot "soca" is also fast growing on the world music scene.
We are always seeking new members. Whether you sing, spoken word, compose or play an instrument and want to explore the exciting sound of calypso, soca or fusion we would love to hear from you.
If you are not musically inclined but want to learn about the culture there are other aspects such as carnival administration and event management you can support us with.
Join ABC, learn the music, perform, travel, make new friends, have fun and develop your character!
Latest Performances
We are sad to inform that our Honorary President and a founding father of the Association, Ashton "Mighty Tiger" Moore, passed away on 25 January 2017. He will be sadly missed yet remembered for his significant contribution and promotion of the art that is Calypso from his birthplace Trinidad to here in the UK. His encore will take place on Wed 15 February 2017 at the All Saints Church, High Street, Houghton Regis, Bedfordshire, LU5 5BJ. RIP Tiger.
http://socanews.com/news/uk-calypsonian-mighty-tiger-has-died
The UK's Soca News on our events ...
Calypso - http://socanews.com/news/uk-calypso-monarch-ndash-g-stringrsquos-the-king/
UK Groovy Soca - http://socanews.com/news/itrsquos-groovy-soca-gold-for-the-unstoppable-sisters/
#calypsouk #socauk #londoncarnival #uksoca #thenottinghillcarnival#nottinghillcarnival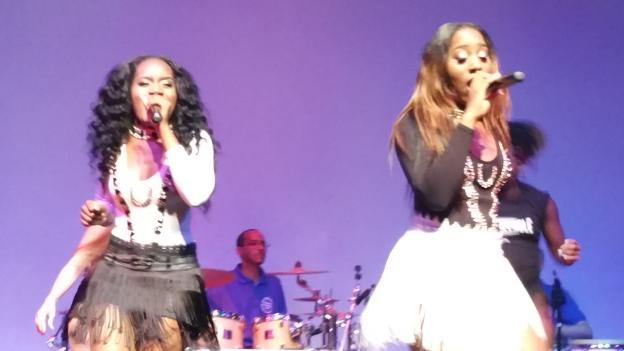 CALYPSO AND SOCA NEWS
Congratulations to Sunshine and Nadiva for winning the British Soca Stars Groovy Competition 2016. In front of a packed audience the sisters showed they could rock a crowd with their rendition of "unstoppable". Backed by the ABC All Star band they demonstrated that soca with a live band brings another dynamic to a performance and unstoppable they certainly were. Newcomer 15 year old McKenzie Hart copped first runner up with last year's winner Santiago having to settle for a second runner up trophy. Thanks to Flagz Radio (http://www.flagzradio.com/) for supporting the event and donating the trophies.
Let's also put our hands together for the new British Calypso Monarch G String whose performance of "Calypso Referendum" secured him the winner's trophy. With at least 6 world class performers from a cohort of 12 the new monarch certainly got the crowd on his side with an ode to calypso forming his post Brexit manifesto. A serious message with witty delivery, I'm still chuckling as I write this piece. Queen of the tent, Brown Sugar placed second with a strong message and equally strong delivery. With a little hint of disappointment from the audience,the very popular and extremely funny "Stuttering Town" from the word-smith Santiago was edged into third place. The latter's performance invoked audience reaction reminiscent of calypso tents "back home". But this year's champion had them singing along to his chorus too and truly deserved top spot.
Last year's Champion Sheldon Skeete did not defend the crown but on the quality demonstrated it is hard to see whether he could have bested G String's offering this year.
Many thanks to the visitors to the tent for your continued support. It was great to see lots of new faces in among dearest friends.
Who are the British Calypsonians?
The popular rise of calypso music had its beginning in the late forties and continues to exist in contemporary Britain through the efforts of the Association of British Calypsonians (ABC) an organisation that has kept the art alive for over 22 years.
Initially instrumental with promoting the music in Britain were Lord Kitchener, Roaring Lion and the Mighty Tiger. Tiger was a dedicated and committed calypsonian who leadhis UK based contemporaries in a campaign that established the formidable London Calypso Tent. The London Calypso Tent may not be the first, but it is definitely the longest surviving outlet that has positioned calypso music at the cutting edge of contemporary Black British culture.
The success of the ABC gaining Arts Council recognition and client status has further contributed to raising the profile of the music. Additional assistance from the Trinidad and Tobago government and Carnival Village (London) has allowed ABC to pass on this musical tradition, the first music of the Caribbean, to a new generation of British youth. Read more about us here.